Legal Notice
Thank you for visiting our website. Compliance with legal provisions regarding data protection is a particularly important issue for our company. This data protection policy aims to inform you as a user about the nature, scope and purposes of the processing of your personal data and about your rights with respect to this.
 
1) INTELLECTUAL PROPERTY / COPYRIGHT
 
The content elements of this site (structure, design, text, image, animation, Logo) are the exclusive property of LECONTE EQUITY. Any reproduction or representation in whole or in part of this site is prohibited, except with the prior written and specific permission of LECONTE EQUITY.
The information gathered on this site is subject to computer processing intended to communicate with and reply to LECONTE EQUITY's customers. This data may not be transferred or rented out to third parties.
The entity responsible for this site and the processing of your data is LECONTE EQUITY, whose registered office is 115, rue Réaumur, 75002 Paris.
Email: hello@leconte-equity.com
Site hosting: OVH
 
2) DATA PROTECTION
 
The operators of this site take the protection of your data very seriously. We treat your personal data confidentially and in accordance with legal data protection requirements and this privacy statement.
 
Different personal information elements are collected when you use this website. Personal data are data that enable you to be personally identified. This privacy statement explains the types of data we collect and for what purposes we use these data. It also explains how and why these operations are carried out.
 
We draw your attention to the fact that the transmission of data over the Internet (e.g. when communicating by email) may pose security risks. No absolute protection of data against access by third parties is possible.
Entering data on our website
Data processing on this website is carried out by the website operator. You will find the operator's contact details in the legal notices section of this website.
How do we gather your data?
Your data are collected when you provide them to us. For example, these may be data that you enter in a contact form.
For what purpose do we use your data?
Some of the data are collected in order to provide you with a perfectly operating website.
What are your rights regarding your data?
You have the right at any time to ask for information about the origin, recipient and purpose of your stored personal data and this at no cost to you. Furthermore, you can ask us at any time whether data about you are being processed and, if so, what these data are and the purpose of the processing in question. You also have the right to request that these data be rectified, blocked or deleted. You can contact us at any time about this as well as for any other question concerning data protection at the address indicated in the legal notice. You also have the right to submit a complaint to the competent supervisory authority (www.edoeb.admin.ch) and the right to assert your rights before the competent courts.
Withdrawing your consent to data processing
Many data processing operations are only possible with your specific consent. You may withdraw consent already granted at any time. Simply send us an email at hello@leconte-equity.com or a letter to LECONTE EQUITY,
115, rue Réaumur, 75002 Paris. The legality of the data processing carried out up to the time of the withdrawal is not affected by the withdrawal.
SSL encryption
For security reasons and to protect the transmission of confidential content, such as orders or requests that you send to us as the site operator, this site uses SSL encryption. An encrypted connection can be recognized by the fact that the address line in the browser changes from "http://" to "https://" and there is a padlock symbol in your browser line. If SSL encryption is enabled, the data you transmit to us cannot be read by third parties.
Personal data and contact form
If you send us requests through the contact form, your data in the request form are stored by us, including the contact details provided in order to process the request and in the event of their being any subsequent questions. We do not transmit these data without your consent.
The processing of the data on the contact form is carried out exclusively on the basis of your consent. You may withdraw this consent at any time subject to us not being required by applicable law to retain or process certain data about you. To withdraw this consent, simply send us an email
The data you enter on the contact form remains in our possession until you ask us to delete them or withdraw your consent to us saving these data or when the purpose of saving these data has been fulfilled (e.g. after your request has been processed). There is no exemption from binding legal provisions, in particular storage durations.
 
3) COOKIES
A cookie is a small file that the website you visit saves on your device (computer, tablet, smartphone…), and in which it stores certain information. It is mainly used to better prepare for your next visit to the site and to customize the pages you view. Only the issuer of the cookie can read the information stored in it. When you connect to our site, we may, subject to the choices you make in your software settings, install various cookies on your device. These cookies enable us to facilitate your navigation on our website for the period during which the cookie concerned is valid.
These cookies enable us to:
* establish statistics on site visiting frequency and the use of the various elements on the site (sections and content visited, visitor journeys), in order to help us improve our services making them more relevant and ergonomic;
* adapt the presentation of our site to the display preferences on your device (language used, display resolution, operating system used, etc.) during your visits to our site;
* store information from a form you filled out on our site (when you sign on or access your account).
Cookies issued by third parties
We would like to inform you that certain third-party companies may issue cookies from certain areas accessible on our site.
We do not have control over the cookies placed by third parties. The issuance and use of cookies by these companies are subject to these companies' own policies.
Consent for cookies
Registration of a cookie on a device is essentially dependent on the consent of the user of the device. The user can express and modify this consent at any time and this at no cost to the user, by adjusting the settings on the user's browser.
If you have accepted the placing of cookies on your device in your browser settings, the cookies embedded in the pages and content that you have consulted may be temporarily stored in a dedicated area of your device. They will only be readable by their issuer.
Refusing cookies
If you refuse to store cookies on your device, or if you delete those stored on it, you will no longer be able to benefit from a number of features that are nevertheless necessary to navigate certain areas of our site: for example,
* if you attempt to access our content that requires you to log on,
* when we, or our service providers, cannot recognize, for technical purposes, the type of browser used by your device, its language and display settings, or the country in which your device appears to be connected to the Internet.
 
4) DISCLAIMER
The information contained on this website is intended exclusively for information purposes. Although LECONTE EQUITY strives to ensure the validity and reliability of the information contained on this website, LECONTE EQUITY may not be held liable for any errors or omissions. Neither may LECONTE EQUITY be held liable for the content of other websites, regardless of whether they lead users to the LECONTE EQUITY website through links or vice versa.
The information contained on this website does not constitute an offer or a proposal that is binding on LECONTE EQUITY.
Our business is to acquire apartments and locations in Paris, Saint Tropez, and around the world, with the original nature of the buildings being highly desirable for designing living spaces with high craftsmanship.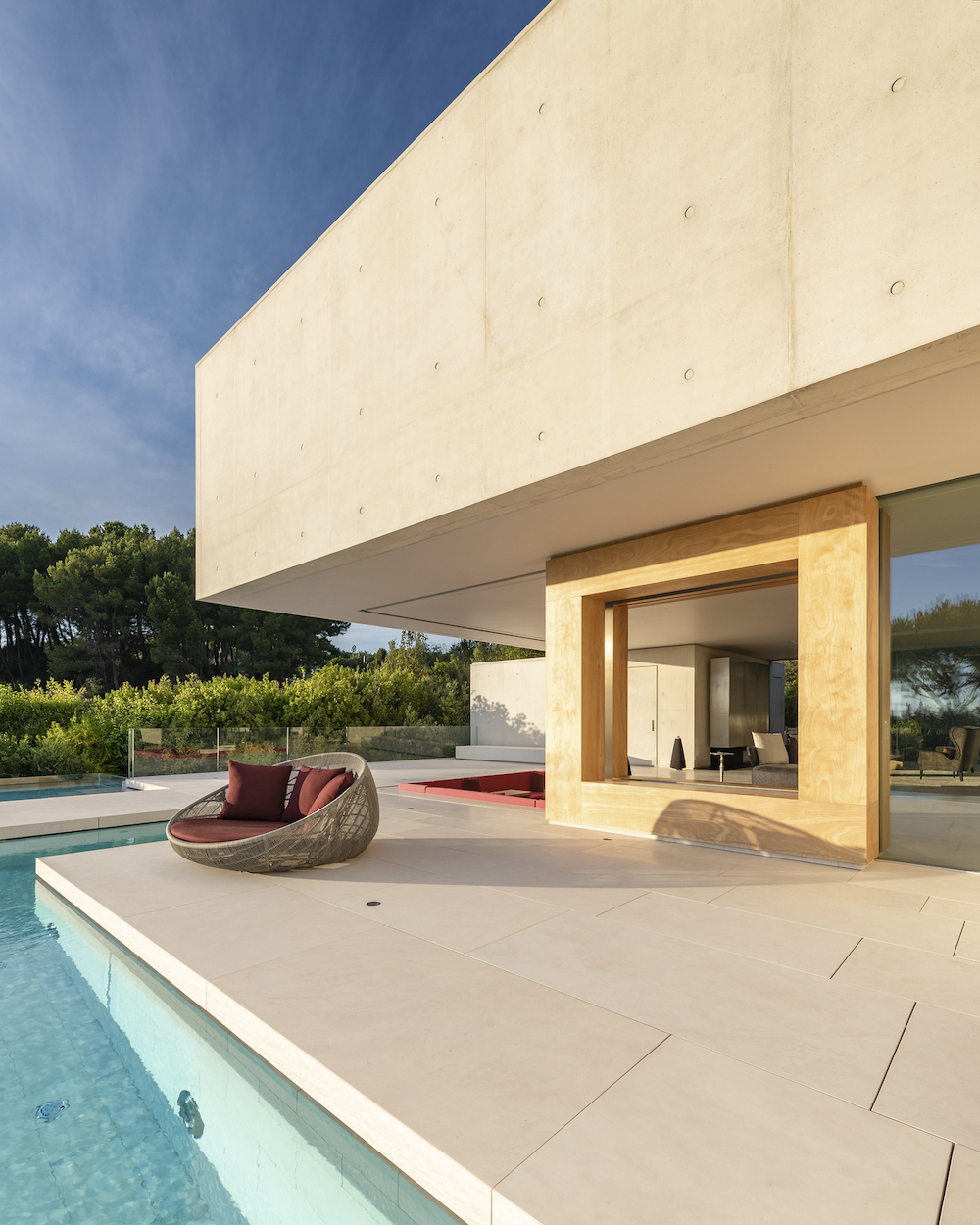 We incorporate architecture and design to create or fully transform these spaces, by applying as much an artistic touch to the development as technical, or the element of perfection obliges us to.
Art of living is at the heart of our approach, and is what guides our inspiration. 
Being creative in defining and outlining spaces, the choice of materials for them and the best teams of artisans crafting them are what lie behind our success. 
We experience these initiatives like designers of haute couture.
"Each project is designed to remain untouched by time. We combine forms and eras."
Leconte Estate expertise is the expression of a sensitive, inventive demanding nature, to enhance and bring the living space to life.